Welcome to 7thGARDEN Wiki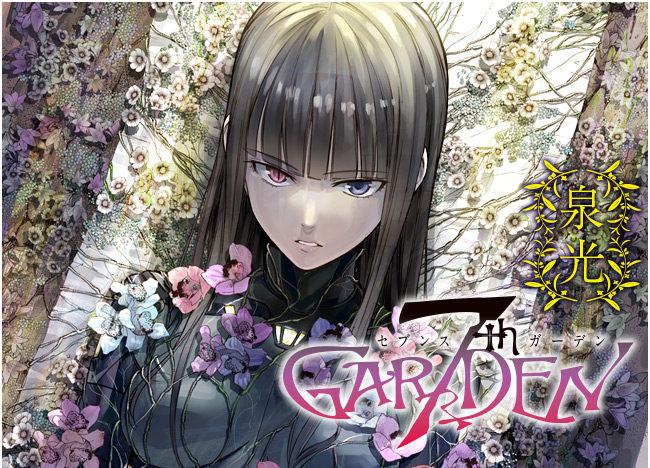 Manga Guide • Characters • Administrators • Recent Changes • New Photos • New Pages • Help Wiki
Welcome to the 7thGARDEN Wiki, a Wiki dedicated to everything about the manga 7th Garden that anyone can edit. Please help us by creating or editing any of our articles!

We currently have 362 edits to 35 articles and 75 images on this wiki.
Introduction
As a gardener served in a rural manor, Avin wished nothing more than peaceful days along with his lord's daughter, Marie. One day, he accidentally woke up a demon sleeping in a nearby mountain. What she wished was to have him as a servant before felling the heaven and turn this world into her garden. Avin of course declined the offer. However, not long after that, the town Avin staying was suddenly raided by Knights Templar who supposed to protect the country. Avin was then presented with choices: Will he perish along with the garden and his dear ones, or become demon's servant and have this world perish instead...
Affiliates
If you would like to become an affiliate of 7thGARDEN Wiki, contact us.
Ad blocker interference detected!
Wikia is a free-to-use site that makes money from advertising. We have a modified experience for viewers using ad blockers

Wikia is not accessible if you've made further modifications. Remove the custom ad blocker rule(s) and the page will load as expected.